Rhinoplasty Surgery
Plastic Surgery Packages
Rhinoplasty Surgery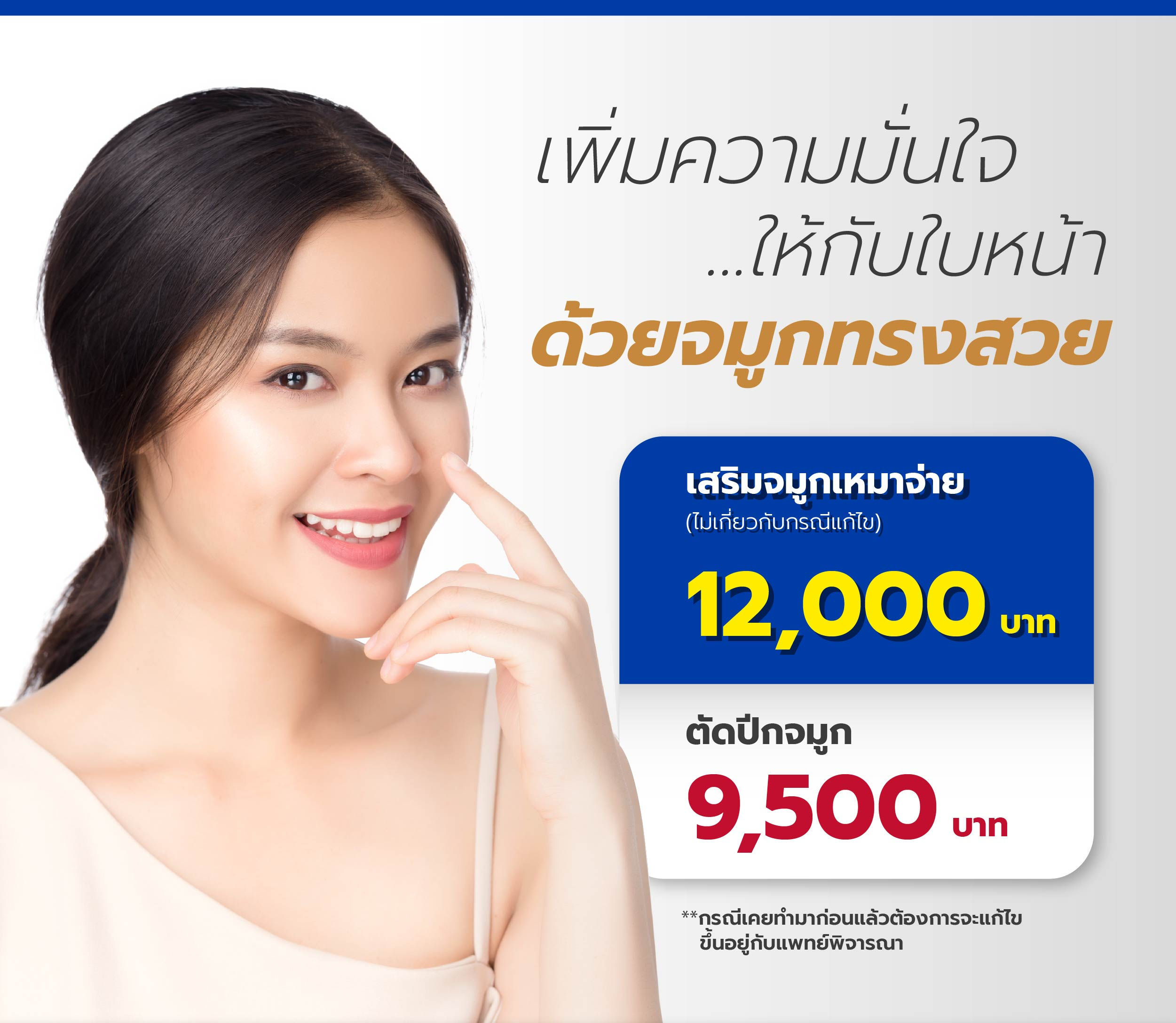 Create a beautiful nose as you want with rhinoplasty. For beauty, good looks and naturalby sharpening the silicone case by case to best match your face.

Rhinoplasty promotion. 
Price 12,000.- baht.


Alarplasty promotion.
Price 9,500.- baht.

**In the event that it has been done before and want to edit. The price depends on the doctor's consideration.