Nursing Home
Korat Nursing Home Packages
Nursing Home
"Korat Nursing Home. In moderation with the doctor, nurses, physiotherapists and nutritionists team."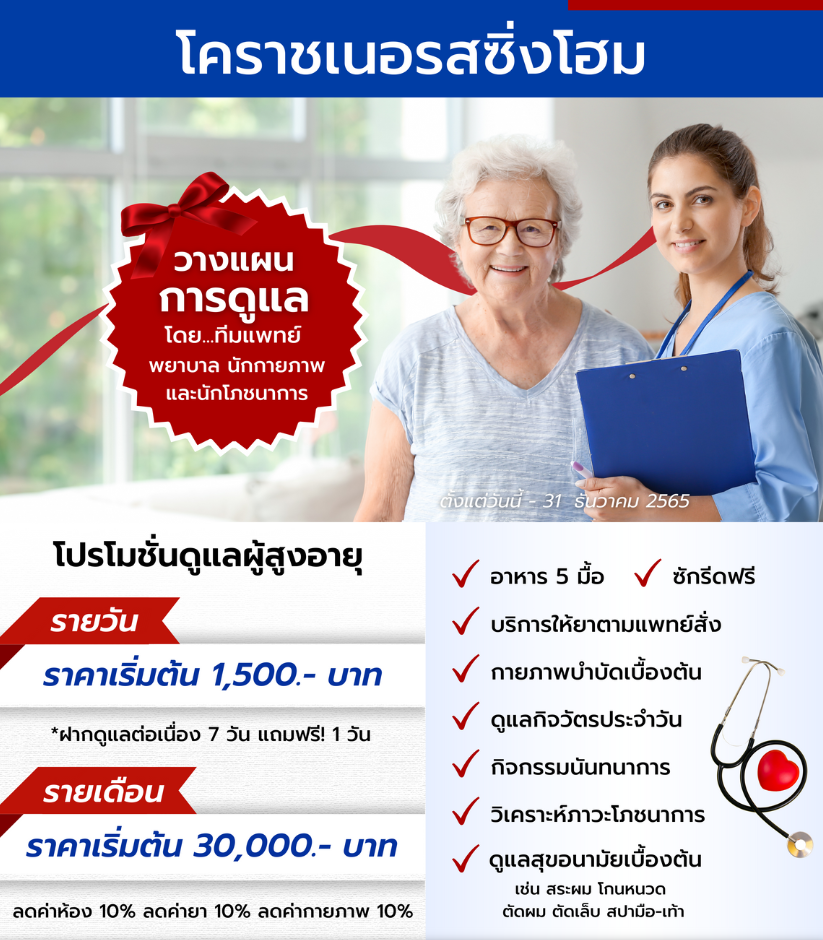 Promotion Health care for Elderly
Daily
Starting price 1,500.- Baht

*Get 7 days of continuous care and free! one day
Monthly
Starting price

30,000.-

Baht

*Discount room,medicine and physical treatment 10%
Our Services
5 meals

Free laundry

Doctor-prescribed medications

Primary physiotherapy

Take care of the daily routine.

Recreational activities

Analysis of nutritional conditions

Take care of basic hygiene such as washing your hair, shaving. Haircuts, nail cuts, and hand-foot spas, etc.
Remark :