Influenza Screening and Influenza Vaccine Program
Vaccine Packages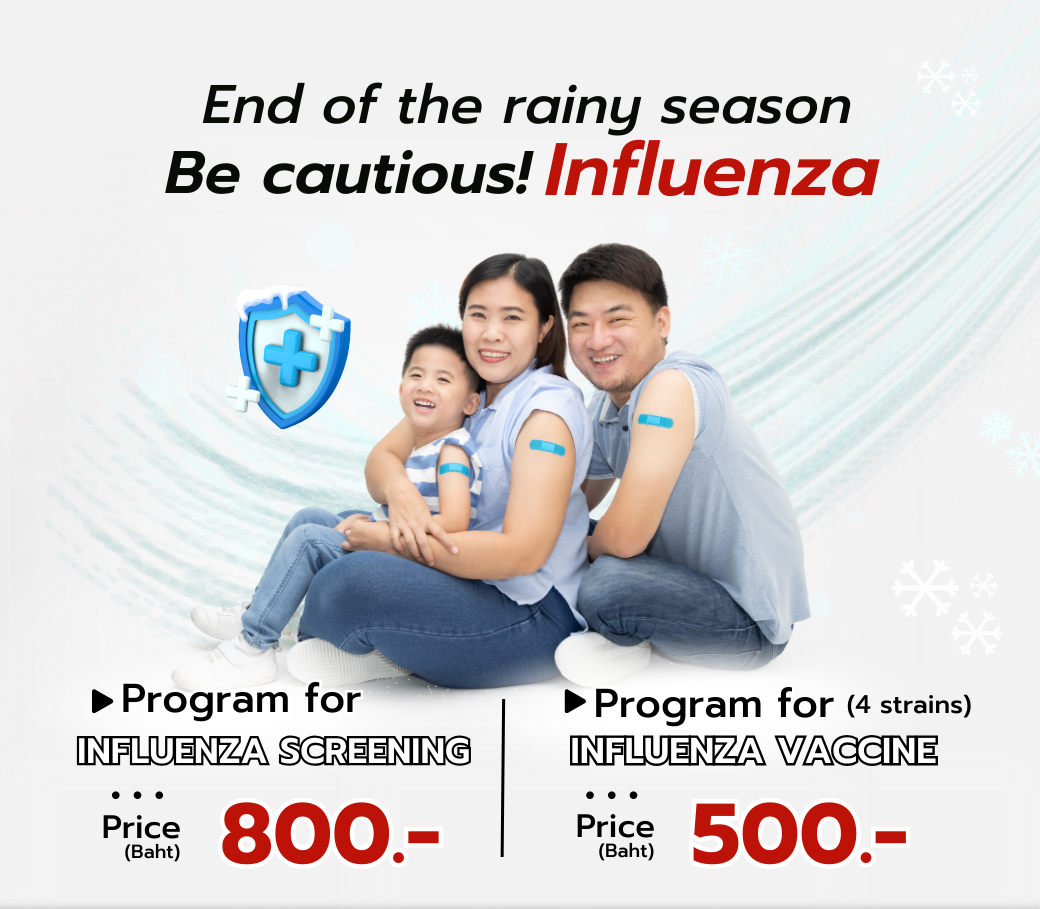 "End of the rainy season... Be cautious! Influenza."
      "Influenza" is a disease that infects the "respiratory system suddenly." While many people may think this disease is not very dangerous, in reality, there are still deaths from influenza. Although these deaths are relatively rare compared to the number of infections, it's important for all of us to protect ourselves and avoid influenza by getting the annual influenza vaccine.
Influenza Screening Program (Flu A, Flu B)
Influenza Vaccine Program - 4 strains
Note:
Terms and conditions apply as specified by the hospital.

From today until December 31, 2023.