Dental promotion For social security rights
Dental Treatment Packages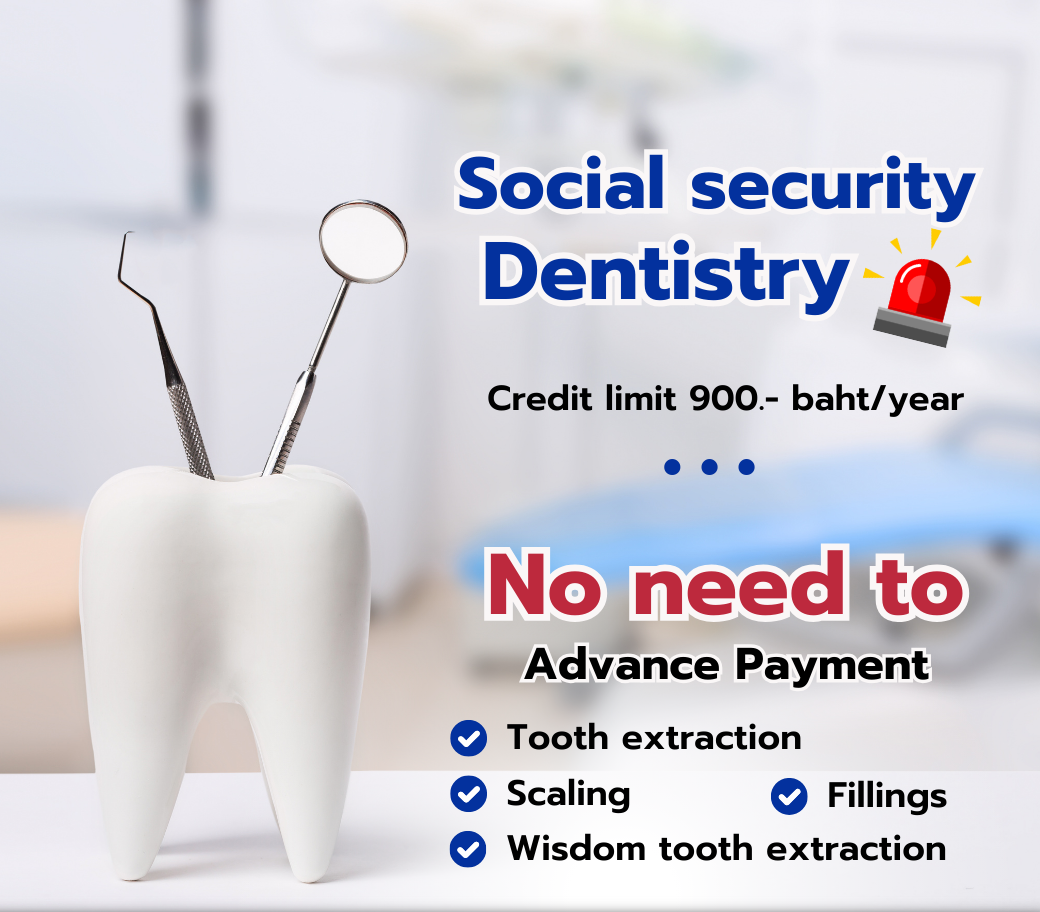 Rights can be done anywhere. Use only one ID card."
Social Security Benefits for Dental Care without the need for an additional reservation payment
In the amount of 900.- baht per year
You can receive dental treatments such as:
Tooth extraction

Fillings
Scaling
Wisdom tooth extraction
Simply use one ID card to access these services today.
.