COVID-19 Screening (RT-PCR test)
Covid-19 Screening Packages
COVID-19 Screening (RT-PCR test)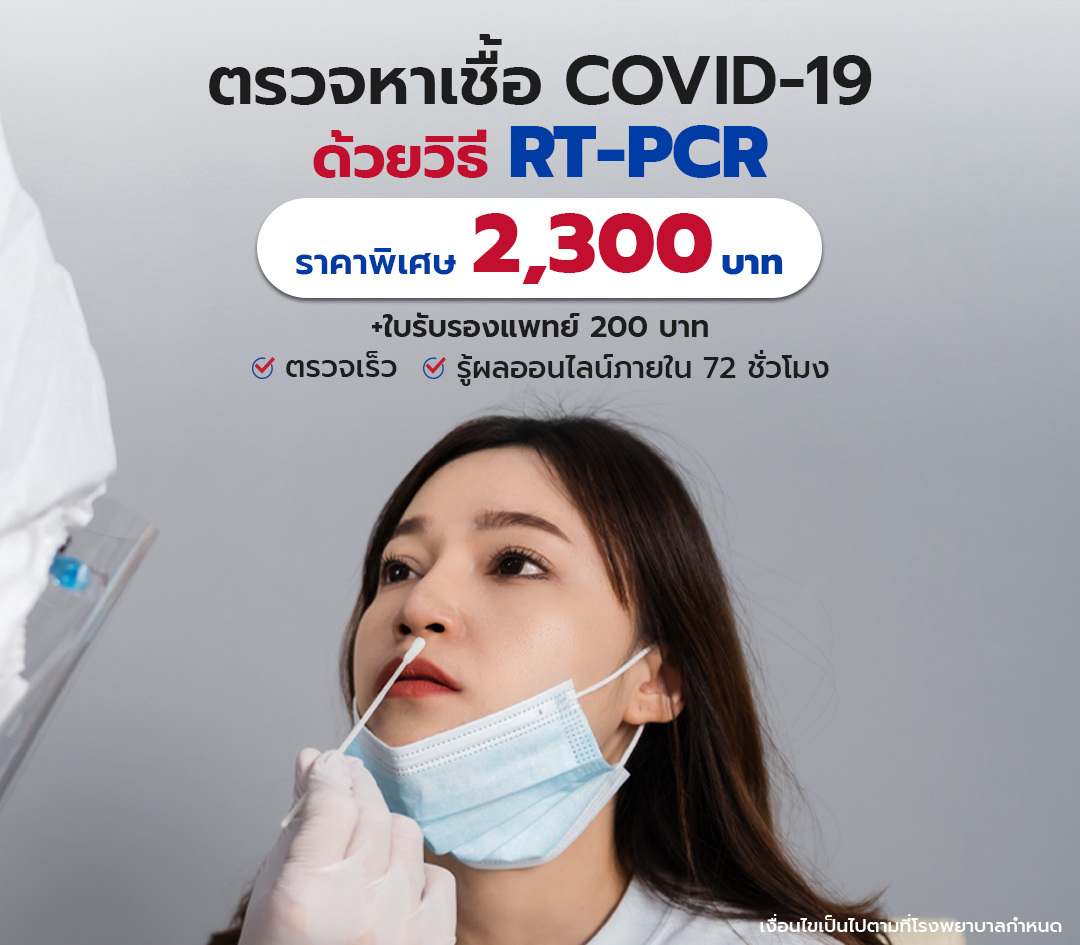 What do you do when you are close to someone who is infected with COVID-19 ? If you have detected ATK by yourself and still feel uncomfortable
      Currently, there are more convenient and more accurate methods for detecting COVID-19. RT-PCR or Real-Time Polymerase Chain Reaction is a swab to collect upper respiratory secretions for analysis in a laboratory (Lab). that can detect the genetic material of that particular virus, which is a method recommended by the World Health Organization (WHO) It is recommended that the infection can be detected even after only 3 days of infection.


Ratchasima Hospital offers>Covid-19 Detection Service by RT-PCR method.
Special price 2,300.- baht.  In the case of requesting a medical certificate 200.- baht.
Check quickly, know quickly.

Get results online within 72 hours.
*Conditions are as specified by the hospital.
*The test results may be delayed in the event of a large number of users.