Forehead Lift
Plastic Surgery Packages
Restore youthfulness to the face and open up a pair of beautiful eyes with a forehead lift program
      Girls who are facing the problem of aging, forehead is not firm, sagging eyelids and eyes are not bright. Don't worry! Restore confidence to the skin to look younger naturally with the program "Forehead Lift" that will help your skin look firm again.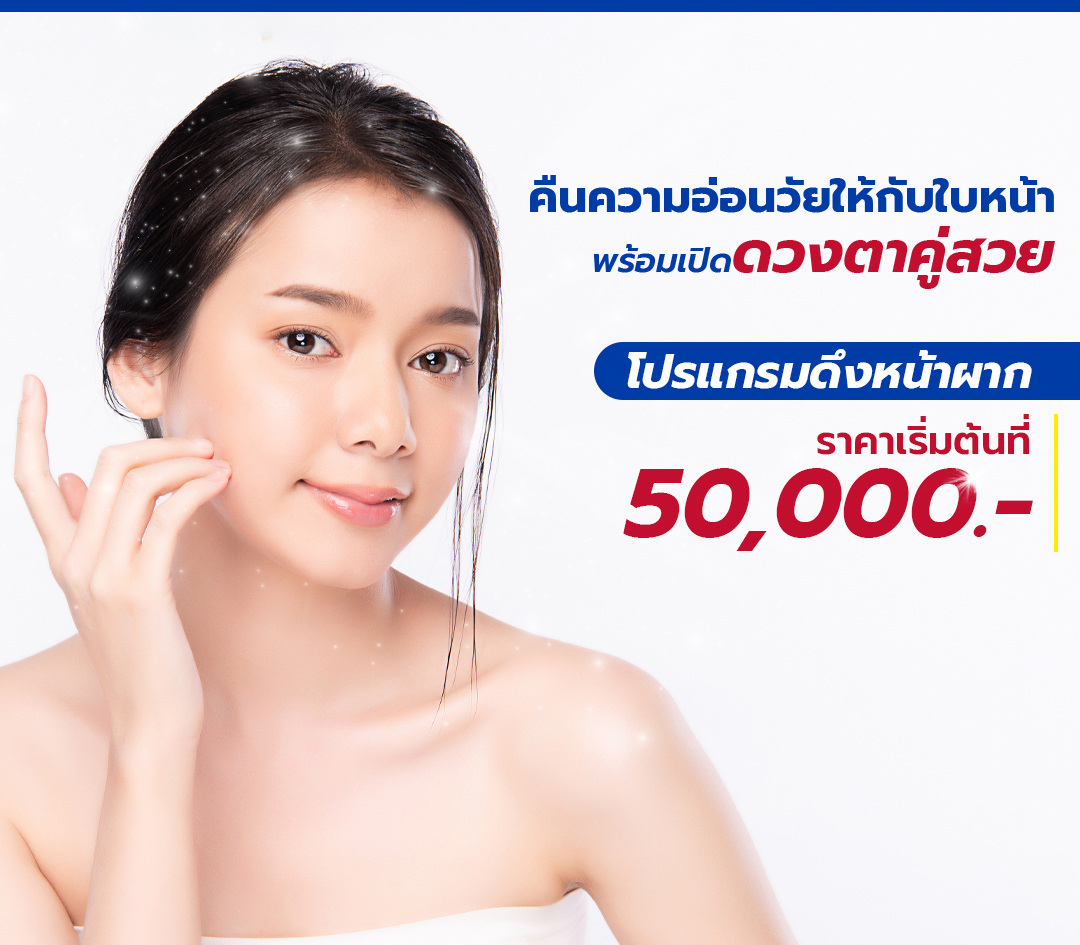 The forehead lift program

Solve problems on the spot with specialist doctors.
Lift and tighten the skin and reduce wrinkles on the forehead.

Reduce sagging eyelids and drooping eyebrows.

Helps to brighten the eyes.

Younger face.
      Anyone interested in the forehead lift program You can consult for free via LINE of Ratchasima Hospital or consult with a specialist doctor directly. (service fee 300.- baht.)
**Does not include medical fees and service fees before surgery.