Abdominal Fat Surgery
General Surgery Packages
Abdominal fat surgery
      is an under-surface surgery that helps to remove excess belly skin and abdominal fat. Resulting in a firmer abdomen reduce skin problems on the abdomen, stretch marks or sagging belly suitable for people with tummy and sagging fat layer after childbirth or through weight loss until the abdomen is very slack.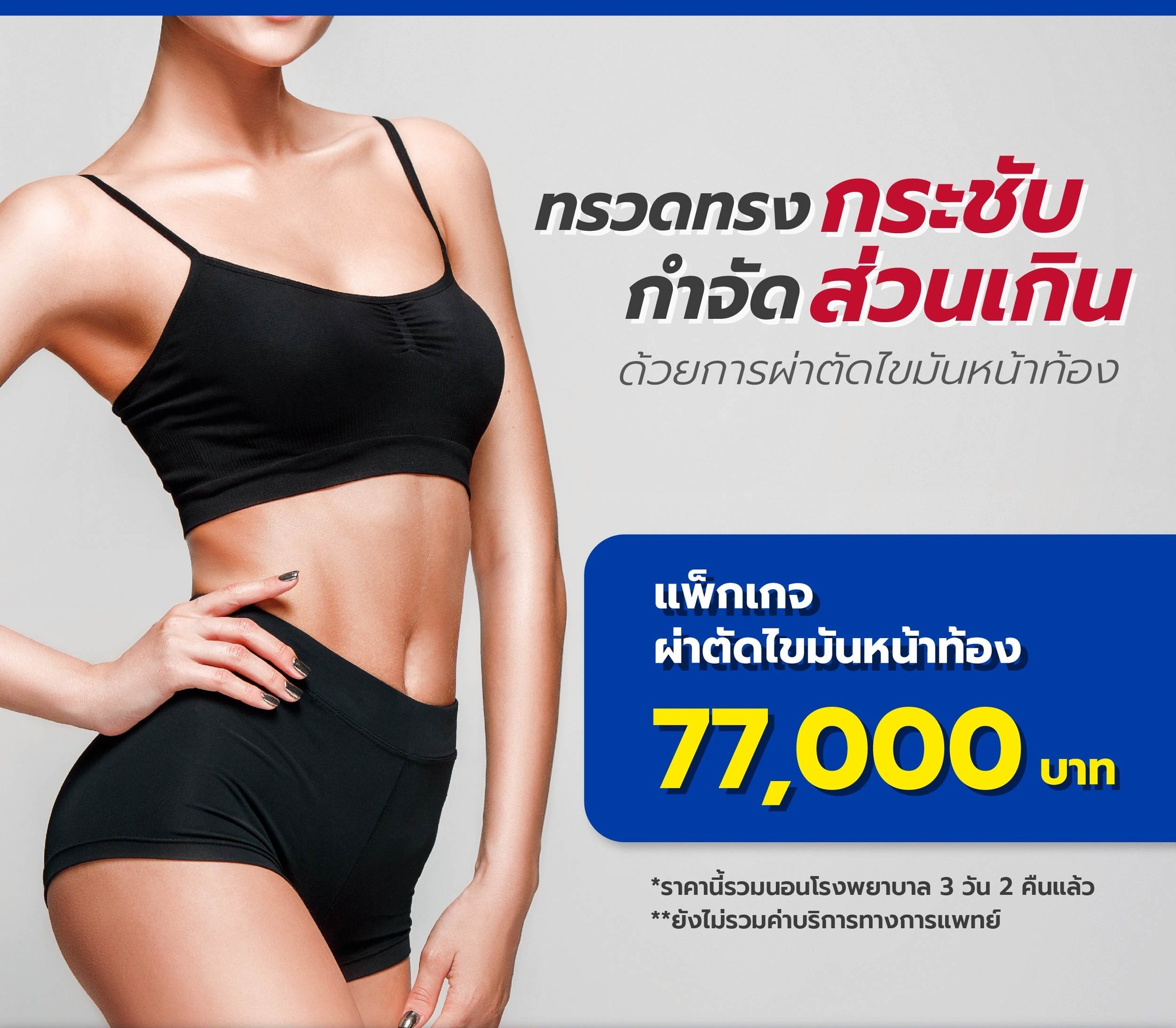 Abdominal fat surgery package.
*This price includes hospital stay for 3 days and 2 nights.
**Does not include medical fees and service fees before surgery.