Upper and lower lip surgery program
Plastic Surgery Packages
Upper and lower lip surgery program. Beauty that you can choose without having to go far to Bangkok.

      Get rid of the problem of thick and unattractive lips with the Upper-lower Lip Surgery program to be beautiful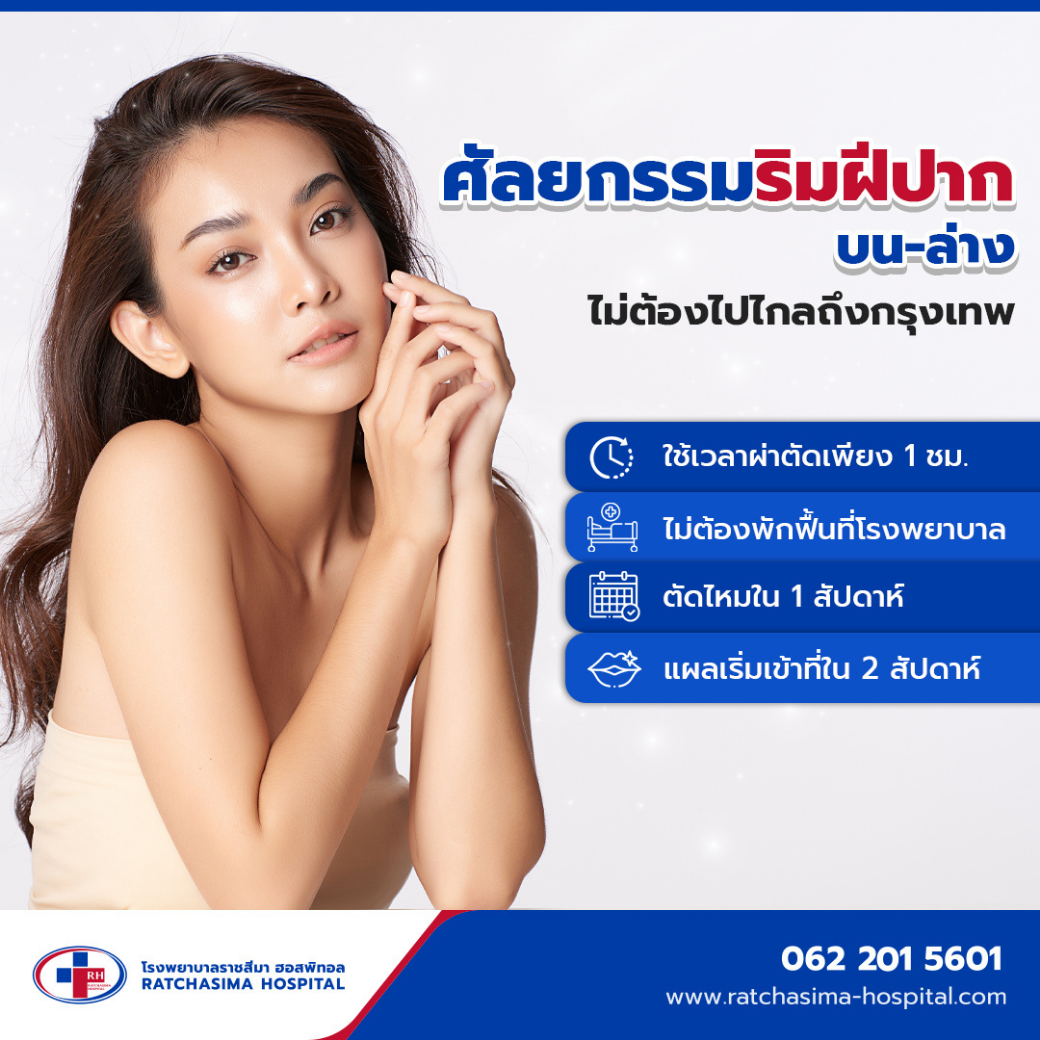 How is it good for having lip surgery at Ratchasima Hospital?
Surgery time is less, only 1 hour.

No need to recuperate at the hospital.

Cut the stitches within 1 week.

Wounds begin to heal within 2 weeks.
      Surgery at Ratchasima Hospital guarantee that you are beautiful because we take care of surgery and beauty by specialized doctors with a team of professional nurses with more than 20 years of experience with consultation and care. To meet the needs of service users.   
      For anyone who is interested lip surgery program can be consulted for free! Via LINE of Ratchasima Hospital or consult with a specialist doctor directly (service fee 300 baht)