Breast Augmentation Surgery
Plastic Surgery Packages
Breast Augmentation Surgery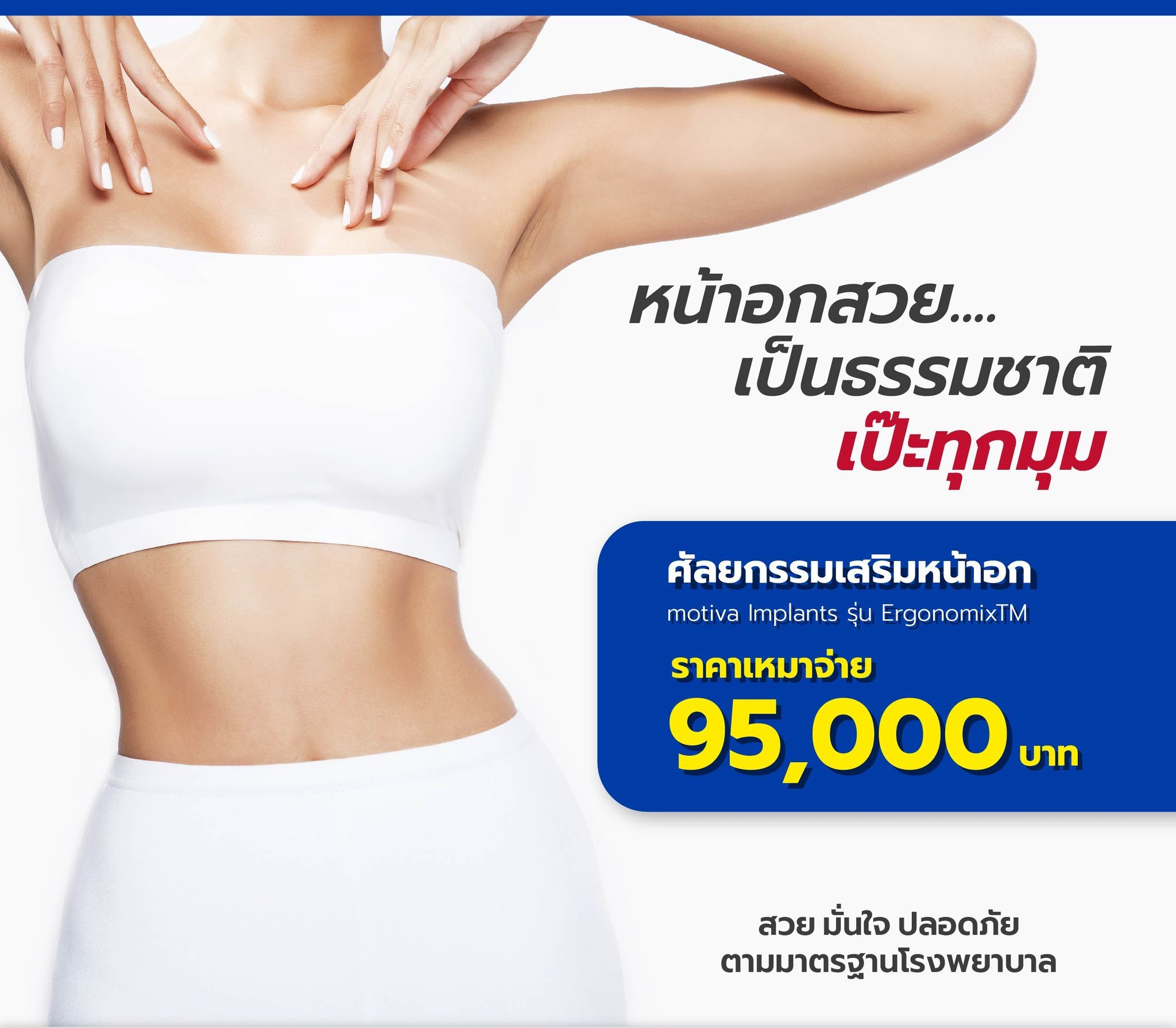 Fully confident with beautiful breasts from every angle. with breast augmentation surgery by Motiva Implants, ErgonomixTM model.
Skin is soft, smooth and flexible.

No problem with silicone leaking (Rheological Properties)

Natural looking shape. (Viscosity)

Small Chip Embedded Technology (Q Inside Technology™)

There are many sizes and styles.
Special price
95,000.-
baht.


Beautiful, confident, safe according to hospital standards.
Including follow-up treatment.

Conditions are as specified by the hospital